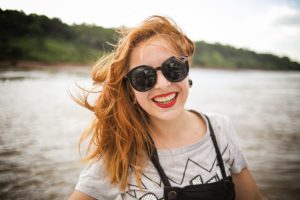 When facing an unplanned pregnancy, it can sometimes be confusing trying to figure out where to go to get the best help and information. Is an abortion clinic or a pregnancy center your best option? You may even think there's not much difference between the two.
But there are several differences, especially if you're trying to get answers and understand all your options.That's why it's important to know the main differences between an abortion clinic and a pregnancy center, and you should know before you go to either one.
What is an Abortion Clinic?
An abortion clinic is known for offering only one main service: abortion. While they often claim to have other options to choose from, many women find those other services are rarely offered and are even discouraged by abortion clinic staff. That's usually the case because the abortion clinic will make more money if you choose to have an abortion. Sadly, this means the medical staff is often pressured to get you to make only one type of decision.
While we all expect a pushy salesman when buying a car or a new cell phone, you should never tolerate someone trying to pressure you into a medical decision using a pushy and high pressure sales pitch. It's YOUR health and wellbeing, and no one else gets to make medical decisions for you. Unfortunately, many women have reported they felt pressured into making a decision they weren't comfortable with concerning their health.*
There is also growing concern in many states about whether abortion clinics are properly regulated. Reports have found that some states do not inspect or oversee medical procedures performed in abortion clinics. And while other medical clinics are required to have an established relationship with a local hospital in case of an emergency or complications during a procedure, some states do not require those same safety regulations for abortion clinics. This can put your health at risk if you develop complications during or after your abortion.
What is a Pregnancy Center?
A pregnancy center typically offers a wide array of options and resources if you are facing an unplanned pregnancy. This starts with lab-quality pregnancy tests that can confirm for sure if you are pregnant, sometimes followed by an ultrasound to provide information about your pregnancy, from how far along you are to the viability of your pregnancy. All this information is important for helping you make the best decision.
What's more, the medical staff offers answers in a low-pressure and welcoming environment. That's because a pregnancy center's costs are typically underwritten by community support, and means the staff and medical professionals won't make more money off of your decision. You can be confident their sole focus is helping empower you to make the best decision for your health and future.
And, unlike an abortion clinic, instead of just offering one service, most pregnancy centers offer a whole list of services, from pregnancy testing & ultrasounds, to STI & STD testing, and pregnancy & parenting classes. Oftentimes they also provide resources at no cost to you, like diapers, formula, maternity clothes, and baby outfits if you decide parenting is the right choice for you.
Next Steps
The decisions you make about an unplanned pregnancy can be some of the most important decisions you make for your health and future. That's why you deserve the best care and information from medical professionals and staff that are only focused on helping you get the answers you need.
Contact us today for confidential, caring, nonbiased pregnancy services to find the support and answers you need.
* If you ever feel pressured by anyone to choose abortion, including staff at an abortion clinic, know that you have the absolute legal right to refuse and walk away, regardless of what you are being told.