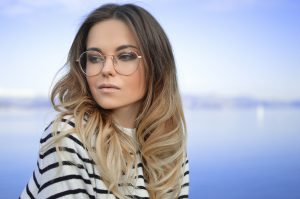 If you are a student who is unexpectedly pregnant, it's understandable that you are wondering about what is next. Your questions, fear, worry, and uncertainty likely feel overwhelming. It's important to consider all your possibilities and seek out support, just like you are doing now.
Is Abortion My Only Option?
Abortion is one of the options in front of you, but it's possible to continue your education without having an abortion. In fact, the law makes it clear that students who are pregnant can continue their education throughout their pregnancy. 
The law, called Title IX, protects pregnant and parenting students from discrimination, whether they are in high school or college. Your school and many others in your community are dedicated to your success, no matter the obstacles you face.
What Should I Do Before My Abortion?
Regardless of what grade you are in, it's important to learn as much as you can about abortion and your pregnancy options so you can make a fully informed choice. Here are three ways to gather that information.
Take a Pregnancy Test
The first step is to confirm your pregnancy. Home pregnancy tests are useful, but it's possible that they can give inaccurate results, especially if they aren't taken very specifically. (That's right–even if you have pregnancy symptoms, there's a chance you might not actually be pregnant or have a pregnancy that will continue.) At Pregnancy Care Center of Petoskey, we can assist you with free clinical pregnancy testing.
Get an Ultrasound
If your pregnancy test comes back positive, you'll want to also get an ultrasound. We'll provide an on-site ultrasound at no cost to you. This will give you more details about your pregnancy, the types of abortion procedures that you are eligible for (such as the abortion pill), and other options you have as a student. 
Explore Other Options
You owe it to yourself and your future to make a well-informed choice about your pregnancy, which means exploring other options as well. Our registered nurses and trained staff are a caring, knowledgeable resource for you as you consider how to best continue your education.
You Don't Need an Abortion to Continue Your Education
Remember, the law is on your side as a student. No one, including teachers or classmates, should pressure you to choose any one route in your pregnancy journey. 
Although you have the option, you don't need to have an abortion to continue your education. Your school can't discriminate against you because of pregnancy, and many resources are available to help you continue achieving your academic goals. 
We celebrate your dedication as a student, and we are here for you. We offer free appointments after school or to fit your class schedule. Contact us today to get started.