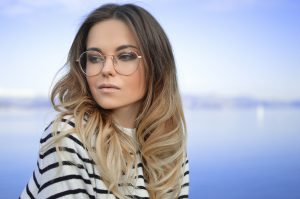 All unexpected pregnancies come with some challenges. It can be stressful and intimidating to think about the reactions of your loved ones if they hear about your situation or that you are thinking of having an abortion. 
Oftentimes, women feel pressured, or even forced, by their partners to make a pregnancy decision. Being placed in a spot of pressure and fear is never easy, but we want you to know that you are not alone. 
Our staff at Pregnancy Care Center of Petoskey is eager to walk by your side as you make the best pregnancy decision for you. Additionally, we also want to equip you with the knowledge and resources necessary to navigate peer pressure.
The Dangers of Peer Pressure and abortion
Feeling pressure from loved ones can be difficult to navigate because you never want to let them down, but you also don't want to suppress your feelings and desires. It may feel like you can't please others while also listening to your own heart, and that may be true. 
If you have a boyfriend that wants you to have an abortion when you are unsure about your own desires for your pregnancy, it shows that there are likely underlying problems of communication, fear, and self-absorption clouding the relationship.
Establishing healthy relationships with strong boundaries is difficult, but it is something necessary for long-term relational success. 
When you have strong boundaries that protect your own heart and emotions, you are able to think more clearly without the weight of peer pressure. 
How to Respond to the Pressure
Set Boundaries with Your Boyfriend
When you begin to feel the weight of peer pressure, particularly when it comes to making a pregnancy decision, the first thing you must do is verbally set clear boundaries with those that you love. 
Here are a few tips for you as you prepare to set your boundaries:
Write down the boundaries as clearly as you can, and share your thoughts with a trusted loved one

Be sure to identify your reasoning for the boundaries, and communicate that to your partner

Make clear and specific requests for change

Observe and evaluate your partner's actions over time with patience and love
It can be scary to set boundaries, but it is so important to do amid a pregnancy decision. If your boyfriend responds to your boundary requests with anger, frustration, or violence, it is almost certainly the best option to consider ending the relationship. 
You deserve someone who understands your feelings, accepts your boundaries wholeheartedly, and partners with you as you make your pregnancy decision.
Write Down Your Desires with Honesty and Clarity
It can be so difficult to communicate your desires to others, or even to yourself. It is vital to set time aside, without anyone else present, and allow yourself to write down everything you are feeling. 
Even if you fear that reasoning doesn't make sense to others, it is important to write down how you feel. You never have to feel guilty if you don't want an abortion, even if someone you love is pushing you another way. No matter what the decision, it is yours.
What Are Your Pregnancy Options?
Once you confirm your pregnancy with a lab-quality pregnancy test and an ultrasound exam, you can choose between three pregnancy options: parenting, adoption, or abortion. Our staff is well trained to walk you through each of these options. 
We believe there is tremendous strength in the heart of every individual woman, and no amount of peer pressure should sway you from making the pregnancy decision you want to make.
Pregnancy Care Center of Petoskey offers free and confidential services that will help you begin your decision-making process. Schedule your appointment today!