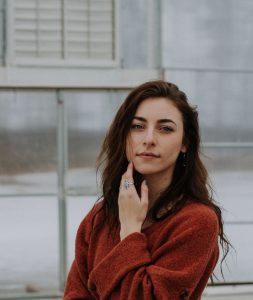 It's no secret that abortion is a highly debated political topic. As a result, the safety and concern for women who are facing unplanned pregnancies are often put to the side in favor of a political bias.
Because of the politics involved, it can be difficult for women to access what they need to make an informed choice for their pregnancies. If you are considering abortion and gathering information on your options, you're in the right place.
Pregnancy Care Center of Petoskey is here to help you understand the psychological risks related to abortion and help you make the safest and smartest decision for your future. 
The psychological effects of abortion on women

While every woman is different, it's important to consider the experiences of women who have had abortions in the past to help inform your choice for your future.
Studies have proven that the abortion process can cause or trigger mental health issues.1 In fact, according to one study, post-abortive women had an "81% increased risk of mental health problems" when compared to women who carried their pregnancies to term. These mental health issues included anxiety, depression, suicidal thoughts and behaviors, and substance abuse.2
Experiencing mental health complications following your abortion may have lasting effects on your day-to-day life and general long-term wellbeing.
The physical effects of abortion on women
In addition to the psychological effects of abortion, there are numerous physical risks related to abortion procedures that women may face.
These physical complications may also in turn result in mental health consequences as women deal with the impacts of their abortions. Some of these risks include infection and sepsis, heavy bleeding and hemorrhaging, an increased risk of Pelvic Inflammatory disease, and future fertility issues.3, 4, 5
Is abortion right for me?
Deciding if abortion is the right path for you can be a challenging choice to make. In order to make an informed and confident decision, we recommend scheduling an appointment with your local pregnancy clinic, like the Pregnancy Care Center of Petoskey. We will help you explore your options and provide you with free pregnancy services like lab-quality pregnancy testing and an ultrasound scan to confirm your pregnancy.
schedule an Appointment
Before you make a decision for your future, remember that you are not alone and that there is support available to you! Schedule your free appointment with PCC Petoskey today!
---
Sources:
Reardon DC. The abortion and mental health controversy: A comprehensive literature review of common ground agreements, disagreements, actionable recommendations, and research opportunities. SAGE open medicine. 2018;6: 1–38. 10.1177/2050312118807624 . [PMC free article] [PubMed] [CrossRef] [Google Scholar]

Coleman, PK, "Abortion and Mental Health: Quantitative Synthesis and Analysis of Research Published 1995-2009," BJP 2011; 199:180-186).

Paul M, Lichtenberg ES, Borgatta L, Grimes DA, Stubblefield PG, Creinin MD. Management of Unintended and Abnormal Pregnancy: Comprehensive Abortion Care. Chichester, West Sussex, UK: John Wiley & Sons, Ltd, 2009. p. 376. [Evidence Grade: III]

Westergaard L, Phillipsen T, Scheibel J (1982). "Significance of cervical Chlamydia trachomatis infection in postabortal pelvic inflammatory disease." Obstetrics and Gynecology, 68(5): 668-90; Ovigstad E, et al. (1983). "Pelvic inflammatory disease associated with Chlamydia trachomatis infection after therapeutic abortion." Br J Vener Dis, 59: 189-92; Heisterberg L, et al. (1987). "The role of vaginal secretory immunoglobulin a, gardnerella vaginalis, anaerobes, and Chlamydia trachomatis in post abortal pelvic inflammatory disease." Acta Obstetricia et Gynecologica Scandinavica, 66(2): 99-102.

Bhattacharya, S.

et al

. Reproductive outcomes following induced abortion: a national register-based cohort study in Scotland.

BMJ Open

. 2, (2012).