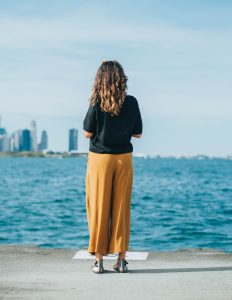 If you're already living paycheck to paycheck or find yourself generally strapped for cash, an unplanned pregnancy can feel like the very last thing you need. 
Thankfully, there are some amazing resources available, both within government programs and loving nonprofits in your community. From affordable healthcare to physical resources for parents in need, there are so many options available to relieve some of the financial stress surrounding an unplanned pregnancy.

Looking for information on where to find affordable healthcare? Your friends at PCC Petoskey are here to help!



What does Michigan Medicaid cover?  
When it comes to Medicaid, it can be a challenge to understand what all is covered and to know how to access those resources when you need them the most.

The Michigan Medicaid program covers pregnancy-related needs like prenatal visits,  vitamins, ultrasounds, important pregnancy-related screenings, childbirth, and postpartum care for up to 60 days.
For women considering terminating their pregnancies, Michigan Medicaid and most private insurance plans in the state do not provide coverage for abortion procedures.



What if I don't have Medicaid?
If you're facing an unplanned pregnancy and are worried you might not be able to afford the healthcare you need, there's hope!

PCC Petoskey exists to help those who are facing unplanned pregnancies make informed decisions for their pregnancies. We believe all women should be able to make the decision that feels right to them, not the one that they feel forced to make based on their financial situation. That's why we provide no-cost, confidential healthcare — that means no haggling with insurance or going into debt to pay for services. 
What services do you provide at your clinic? 
PCC Petoskey provides the following services at our clinic, all at no cost to you: 
Pregnancy testing

Ultrasound scans

Prenatal education

Parenting classes

Fatherhood classes

Life Skills courses

Adoption referrals

Information on abortion options

Support throughout your pregnancy