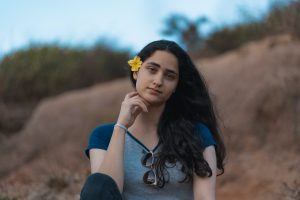 Once the shock of becoming unexpectedly pregnant begins to sink in, you realize you have some big decisions in front of you. Don't worry. We're here to help you plan the next step in your future.
You have three choices, abortion, parenting, or making an adoption plan. Let's take a closer look at the types of adoption and what that might look like for you. 
What is adoption?
Adoption is the process of legally and permanently transferring the rights and responsibilities of parenthood to another family. It isn't co-parenting. The birth mother no longer has the day-to-day responsibilities of raising the child, but she'll always be a part of her child's life story as a mother.
Today's adoption process gives the birth mother (and father, if available) control over the entire process. She can choose the adoptive couple, the environment she wants her child to be raised in, and even, how often she wishes to see her child.
How do you make an adoption plan?
Your very first step is to find a reputable adoption agency, lawyer, or another adoption coordinator to assist you. It's important to find someone you trust. Make sure they provide you with counseling and care before, during, and after the adoption is finalized. No reputable lawyer, agency, or other specialists should ever ask you for money. Their services should be completely free for you. 
Once you've found someone to work with, begin to look at the different plans. Do you want to have contact in the future or are you hoping to remain completely anonymous? None of the plans are better than the other, choose what's best for you.
The different types of adoption
Adoption plans are based on how much contact a birth mother wishes to have with her child and the adoptive family. 
Open Adoption
If you want to have ongoing contact with your child and their family, you'll choose an open adoption plan. With open adoption you and the adoptive family exchange identifying information such as full names, addresses, phone, and email. You can communicate regularly and even set up meetings.
Closed Adoption
A closed adoption plan is just the opposite. You remain completely anonymous. The agency you choose will select a family for you after the baby is born, and the birth certificate will be sealed. No identifying information is shared.
Semi-open Adoption
This plan is somewhere in between the first two. You'll exchange first names but any communication you have with the adoptive family will be through a third party such as your adoption agency or attorney.
How we can help
In Michigan, if the birth mother is going to give out-of-court consent to the adoption, she can do so after a 72-hour waiting period. She's given five business days to change her mind, but she must prove she was forced to do the adoption.
At the Pregnancy Care Center, we can talk with you about the adoption process, your plans, and what would be best for you as you move forward. The more information you have, the more confident you'll be about your decision. Contact us today. We don't handle adoptions ourselves, but we can give you referrals. 
Schedule an appointment and we can talk about all of your options.