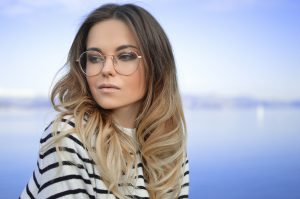 If you're facing an unplanned pregnancy, it's likely you're carefully weighing the pros and cons of the options available to you.

Here at PCC Petoskey, we believe women should have access to information regarding their options so that they can feel empowered as they make the best decision for themselves and their futures.

When it comes to abortion, women should take time to learn about the potential risks and side effects they might encounter. While this is likely a difficult decision to make, the more information and knowledge you have regarding your options, the more confident you will feel about your final choice.



First, what is the abortion pill? 
Many women who choose the abortion pill haven't taken time to learn what the pill actually is, so let's break it down!

The abortion pill, also known as a medical abortion, uses a chemical process to end a pregnancy. The medication, made up of two pills, can be administered through the first 11 weeks of pregnancy.

The first pill, Mifepristone, is typically taken at a doctor's office. This medication stops the body's natural production of the hormone progesterone, which is used to sustain the growth of the pregnancy. Once the pregnancy is ended, the second pill, Misoprostol, is taken to force contractions and help expel the pregnancy from the womb.

Misoprostol is typically taken at home around 24-48 hours after Mifepristone, meaning medical abortions are not usually completed in a medical setting.



What will completing the abortion be like?
Taking the abortion pill is very similar to experiencing an early miscarriage. Intense cramping and heavy bleeding can be expected and women can expect to see large blood clots that will include the pregnancy tissue. It is normal for these blood clots to be about the size of a lemon.



What are the side effects of the abortion pill? 
Medical abortions are serious procedures and it's normal for women to experience the following side effects: 
Cramping and Abdominal Pain 

Diarrhea

Nausea

Vomiting 

Headaches

Heavy bleeding
What are the long-term risks associated with the abortion pill?  

In addition to the short-term side effects listed above, there are a few serious risks women should consider before scheduling an appointment for an abortion. 

It's possible for women to experience what's called an "incomplete abortion," where the fetus isn't fully expelled from the uterus. If this occurs, emergency surgery will be needed, and if left untreated, an incomplete abortion can result in a serious, and potentially fatal, infection.

For some, the experience of completing an abortion at home is extremely emotional and can result in lasting trauma, depression, and anxiety.1



What steps should I take before scheduling an abortion? 
There are a few important steps every woman should take prior to scheduling an abortion. 

First, you'll want to get a lab-quality pregnancy test and ultrasound scan, both available at your local pregnancy center at no cost to you.

Ultrasounds are an essential step if you're considering abortion as they will provide you with important information, such as the age, location, and viability of your pregnancy.

These factors will help determine what kind of abortion you might be eligible for and identify any potential health concerns. 

You'll also be offered a no-cost and confidential options counseling appointment to provide you with a safe space to process the information and ask any questions you may have.


Broen AN, Moum T, Bødtker AS, Ekeberg O. The course of mental health after miscarriage and induced abortion: a longitudinal, fiveyear follow-up study. BMC Med. 2005;3:18.