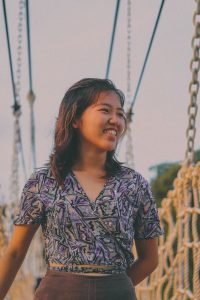 Dealing with an unplanned pregnancy can often lead to feelings of isolation and loneliness. While it can be helpful to share the news with your trusted friends, it's important to seek professional guidance when dealing with an unexpected pregnancy.
If you're pregnant and considering abortion, it can be a challenge to know who to talk to and how to begin the process of exploring your options. 
Pregnancy Care Center of Petoskey is here to help you learn more about abortion and the options available to you during this time.
Who can I talk with about getting an abortion?
You have three options when faced with an unplanned pregnancy — abortion, parenting, and adoption — and it's okay to take the time you need to make the choice that's right for you.
If you're considering abortion, it's important to talk to a medical professional and educate yourself on the potential risks, side effects, costs, and follow-up care needed. However, knowing who to approach about getting an abortion can be difficult. You may be wondering, "Do I have to schedule an appointment with my doctor? Do I just go straight to an abortion clinic?
The best place to go to learn more about your pregnancy options is actually your local pregnancy clinic. Not only do pregnancy clinics provide information on your pregnancy options and the resources related to each, but we also provide free pre-abortion screenings like pregnancy testing and ultrasound scans so you can make an informed and safe choice.
At Pregnancy Care Center of Petoskey, we provide free medical consultations where you'll be able to ask questions about abortion procedures, learn about the resources available within the community, and understand your unique pregnancy health conditions to know if abortion would be safe for you.
What do I need to do before getting an abortion?
In addition to sitting down with a medical professional to learn about your options, it's recommended that all women seeking abortions undergo pre-abortion screenings, including lab-quality pregnancy testing and ultrasound scans. 
Once we receive a positive pregnancy test, we will confirm your pregnancy through an ultrasound. While pregnancy tests identify pregnancy hormones, an ultrasound scan will provide essential information regarding your pregnancy including the location, age, and viability. 
Ultrasounds will help identify any major health concerns related to your pregnancy and give insight into which abortion procedures (whether medical or surgical) might be harmful for you based on the gestational age of your pregnancy.
Schedule your free pre-abortion appointment today!
Are you ready to learn more about the pregnancy options available to you and get a free pre-abortion screening? Pregnancy Care Center of Petoskey is here to help!