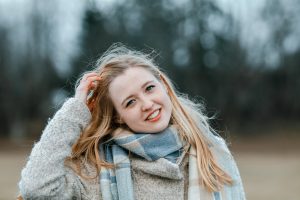 You're pregnant, and it still doesn't seem real. Take a deep breath and know you are not alone. While getting an ultrasound can be nerve-racking as you find out the unknowns of pregnancy, it's essential to receive one for your pregnancy health. An ultrasound does more than show you a picture of the fetus; it reveals critical details about your pregnancy like how far along you are, the location of your pregnancy, and if it's viable. 
Even the abortion pill method requires an ultrasound first, along with all other pregnancy decisions. An ultrasound is an easy and simple process and free at our Pregnancy Care Center of Petoskey. We are happy to help you understand the process.
Confirm Your Pregnancy
A pregnancy test works to confirm your pregnancy, but an ultrasound is the only way to confirm your pregnancy's viability. To move forward with an abortion of any kind, you will need proof of pregnancy and how far along you are. The gestational age of your pregnancy will determine what type of abortion procedure you're eligible for.
An ultrasound allows you to make an informed decision by knowing the necessary information about your pregnancy. When considering abortion, an ultrasound allows you to understand if a medical abortion is available (only within the first nine weeks) or if a surgical abortion is required. An ultrasound reveals three important factors about your pregnancy:
Confirms if you have a viable pregnancy (detects a heartbeat)

Learn how far along you are

See the location of your pregnancy (if it's in or outside the uterus)
Be Alerted of Any Complications
There is always a chance for pregnancy complications to arise. Whether it's a miscarriage or ectopic pregnancy (where your pregnancy is implanted outside the uterus), it's important to be alerted to any complications through an ultrasound. It's the only way to move forward with clarity and receive proper medical care if there are health risks and concerns. It could eliminate specific pregnancy options for you. 
How Does An Ultrasound Work?
An ultrasound is usually a simple and non-invasive process. Ultrasound utilizes high-frequency sound waves that allow you to see inside the uterus. A sonographer will put a gel substance on your belly and hold a transducer, a hand-held device, onto your skin. Ultrasound is sound that travels through the tissue and fluid and bounces back and echoes to create an image. 
Receive a Free Ultrasound 
To move forward with your pregnancy journey, receive an ultrasound today. Schedule an appointment for a free and confidential ultrasound at our Pregnancy Care Center of Petoskey. If you are pregnant, we can provide the best available resources for you to make an informed decision.