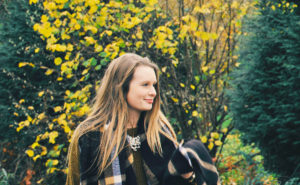 The moment you saw the positive pregnancy test sitting in front of you, dollar signs started spinning in your head.  Your first thought might be about ways out, such as abortion.  Maybe you are wondering about the abortion pill cost, or other issues you never imagined contemplating. 
"How will I ever be able to afford this?"
"What would my parents think?"
"Does insurance even cover the abortion pill?" 
"Where can I get a free abortion?"
These questions and fears are normal in the face of an unplanned pregnancy. It's essential to take the time you need to find answers so you can make an educated choice for your future. 
PCC Petoskey is here to help answer these questions and guide you as you explore your options! 
How does the abortion pill end an unwanted pregnancy? 
The abortion pill, also known as a medical abortion, is a chemical procedure used to end a pregnancy in the first 10 weeks of gestation. 
The first pill taken as part of the abortion pill process is called Mifepristone. This drug ends the pregnancy by depriving it of progesterone, which it needs to survive. Once the pregnancy has ended, Misoprostol is used to cause contractions and expel the pregnancy from the uterus.
What are the side effects and risks of the abortion pill? 
As the pregnancy is ending and being expelled from the body, women will experience intense cramping and heavy bleeding. Other side effects include potential nausea, weakness, fever, chills, vomiting, diarrhea, and headaches.  
Unfortunately, the abortion pill is also associated with severe health complications, including infection, sepsis, and hemorrhaging. 
To know if you're at risk for these complications, schedule a free ultrasound scan and medical consultation at your local pregnancy clinic today. 
How much does the abortion pill cost in Michigan? 
The abortion pill is often thought of as the most convenient and cost-effective way of handling an unplanned pregnancy. However, medical abortions come at a high cost, with the medication's average price being $490. 
If your pregnancy is further along than 10 weeks, you'll need to access a surgical abortion. These procedures can cost anywhere from $500 to $3,000.
Is the abortion pill covered by insurance in Michigan? 
In the state of Michigan, the abortion pill is not covered by insurance except in the case of life endangerment. This means if you are seeking an abortion in Michigan, whether medical or surgical, you will be responsible for the cost of the procedure on an out-of-pocket basis.
Where can I find free pregnancy health services in Michigan? 
While abortion will likely not be covered by insurance in Michigan, that doesn't mean you can't find affordable pregnancy healthcare near you.
For women who aren't interested in dealing with Medicaid to access necessary services like pregnancy testing, ultrasound scans, and more, PCC Petoskey is here to help! 
We're passionate about providing women with the information and resources they need to make an empowered choice for their pregnancies. We provide ultrasounds, prenatal education, parenting classes, adoption referrals, and much more to ensure that you feel supported and loved at all stages of your pregnancy options and beyond! 
Schedule Free Appointment