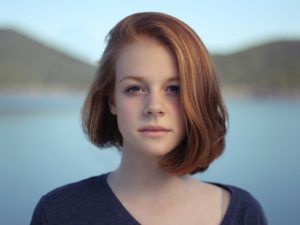 Are you considering taking the Abortion Pill? In the world of medicine, it's key to gather facts and information when it comes to the possible side-effects and risks associated with your upcoming procedure. Here at PCC Petoskey, we're passionate about empowering women through access to information and no-cost healthcare.
If you're experiencing an unplanned pregnancy, we're here to help!
what is the Abortion Pill?
The Abortion Pill is a two-pill abortion process that ends pregnancies in the first 70 days of gestation. The Abortion Pill is different from the "morning-after pill," or Plan B, as it must be administered by a healthcare professional and ends a pregnancy that has already developed.
This process starts with Mifepristone, which stops the production of progesterone, a natural hormone the body creates to help the pregnancy grow. This first step is usually taken orally in a doctor's office. The second pill, Misoprostol, causes contractions and acts to expel the pregnancy from the uterus. This step is taken at home between 24 and 48 hours of the first pill and can take up to 12 days to complete.
If you plan to take the Abortion Pill, you should expect to experience some of the following side-effects:
Abdominal Pain

Nausea and vomiting

Diarrhea

Heavy/persistent bleeding
With any medical procedure, it's essential to be aware of the more serious risks and side-effects, and discuss any current medical conditions or risks with caring healthcare professional.
Here are the top 5 abortion pill risks to be aware of:
Incomplete or Unsuccessful Abortions
The Abortion Pill is not always fully effective in ending the pregnancy and expelling the tissue, which results in an incomplete or unsuccessful abortion. In the case of an incomplete abortion, surgery will be required immediately. If left unattended, the retained tissue that results from an incomplete abortion can cause hemorrhaging and potentially life-threatening septic infection.
If you've experienced an unsuccessful abortion, you have options! Click here to schedule an appointment with one of our trained healthcare professionals to discuss your pregnancy options moving forward.
Long-Term Mental Health Problems
While many would assume that surgical abortions result in more emotional trauma, women often report feeling traumatized after undergoing a chemical abortion. Unlike other serious medical procedures, the process isn't completed in a healthcare setting, and women usually expel the pregnancy at home and without much or any emotional support.
If you've experienced emotional and mental trauma following a medical abortion, we're here to help! Click here to learn more about your post-abortive counseling option.
Difficulty Bonding with Future Children or Spouse
Many women report having difficulty bonding in meaningful relationships following an abortion. The rate of marital and relationship breakdowns in the wake of abortions is between 40 to 75 percent, and for women who go on to parent later, some reported feeling unable to respond with love and care to their children.
Pelvic Inflammatory Disease
Women who have a Chlamydia infection at the time of their abortion have a 23% chance of developing Pelvic Inflammatory Disease within four weeks of their abortion process.1 PID can cause other serious health side-effects including ectopic pregnancies, the formation of abscesses, chronic pelvic pain, and infertility.2
Infertility in Future Childbearing
According to the Mayo Clinic, the Abortion Pill may impact your ability to conceive in the future if you currently fall into any of the following categories:
Those using an intrauterine device (IUD)
Women who are already at a high risk of uterine rupture
Those with high blood pressure
Diabetic individuals
Individuals with heart, blood vessel, severe liver, kidney, or lung diseases
Those who take blood thinners or certain steroid medications
Regular smokers
Schedule a Free Appointment
Are you experiencing an unplanned pregnancy? We're here to provide you with answers related to the abortion process and give you access to the no-cost and confidential healthcare you deserve!
Contact us to schedule your free appointment today!
---
Sources:
1 Ovigstad E, et al. (1983). Pelvic inflammatory disease associated with Chlamydia trachomatis infection after therapeutic abortion. Br J Vener Dis, 59: 189-92
2 Centers for Disease Control and Prevention (2014). Pelvic inflammatory disease (PID) – CDC fact sheet. Atlanta, GA: U.S. Department of Health and Human Services, Centers for Disease Control and Prevention. Retrieved from http://www.cdc.gov/std/PID/STDFact-PID.htm